FWM Gangways
Gangways
Sturdy, Non-Slip Access to Your Dock System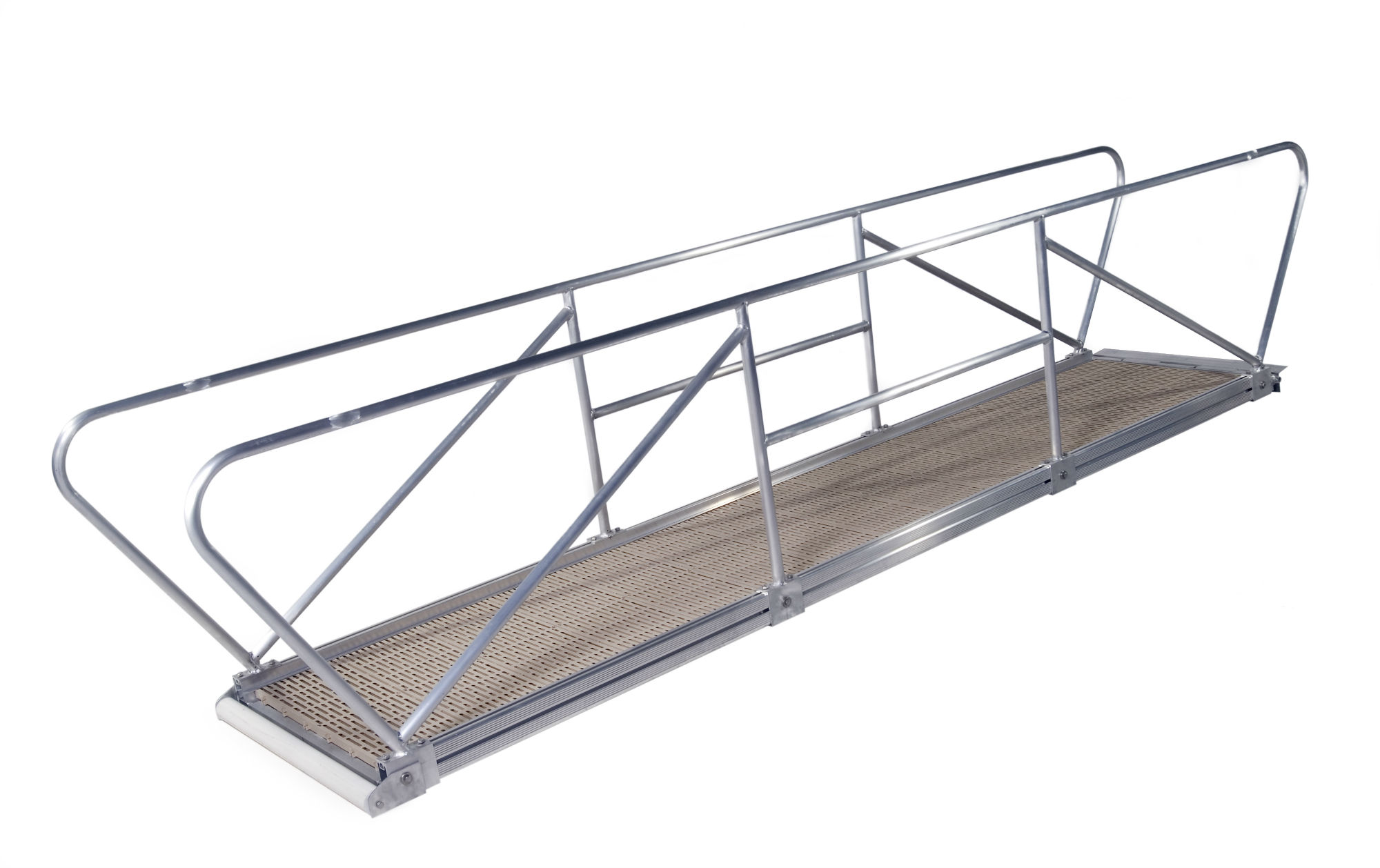 Ideal for residential or commercial, fresh or saltwater settings, our specially designed aluminum gangways help you easily bridge the distance between dry land and your dock.
SIZES
Modular Design in a Variety of Sizes
Available in standard 4' width. Standard lengths start at 15' and increase in 5' increments up to a maximum length of 30'. Custom sizes and widths are also available.
FWM Gangway
FWM Gangway Features and Benefits
Easy installation
Versatile and expandable
Low Maintenance
Lightweight
Superior Stability
Long-term value & Great investment
Grey and Beige decking options